What To Do When an Owner's Behaviour Escalates…
It is never a pleasant situation when an owner disregards the Condominium Act, 1998 (the "Act"), and the Corporation's Declaration, By-laws and Rules.  It is much more concerning when that behaviour begins to escalate causing concern for the safety and security of Board members, their families and the Corporation's contractors.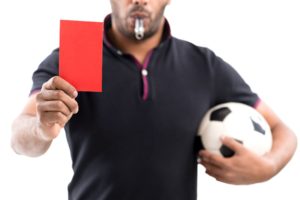 The Court has taken steps to address that very issue in a recent decision (where our firm represented the Condominium Corporation).  This case dealt with an owner who has, for many years, had difficulty accepting the tenets of condominium living.  Over the years, there has been litigation and disputes between the Owner and the Corporation with respect to breaches of the Act, Declaration, By-laws and Rules. 
While the disputes have been one issue, the owner's behaviour (including aggressive conduct) escalated, especially due to the recent litigation.  This behaviour caused concern for the safety and security of residents and contractors.
Due to these concerns, the Corporation brought an urgent motion for an interlocutory injunction, seeking to prohibit the owner from communicating in person or in writing with the Board of Directors.  Additionally, it sought specific terms for communication by the owner with the Corporation's Property Manager, contractors and legal counsel. 
The Court found that the owner's conduct included harassment, intimidation, verbal abuse and physical assault of directors, personnel associated with and residents of the condominium. The Court declared that the owner's behaviour, including the physical misconduct and his campaign of aggression, constituted workplace harassment and a breach of Section 117 of the Act.  As a result, the Corporation's motion was granted, the owner was ordered to comply with the Act, Declaration, By-laws and Rules, and specific terms were set for communicating with the Corporation and its contractors.
In addition, the Condominium Corporation was granted all of its costs on the motion on a full indemnity scale.
For a copy of the decision, click here.
This case provides clear support for Corporations that are required to take action against a resident when the behaviour contravenes the Act, Declaration, By-laws and Rules and constitutes a risk to the safety and security of other residents.
Stay tuned to Condo Law News to keep up to date on the latest developments in caselaw!