Email Messages Are Not Condominium Records
In the case of Yeung v. MTCC 1136, the Applicant owner in the condominium applied to CAT for access to email correspondence relating to the condominium corporation's renewal of a gas contract. The email correspondence in question was referenced in Board minutes. The Tribunal held that the email correspondence was not part of the corporation's records (and the owner was accordingly not entitled to see the emails).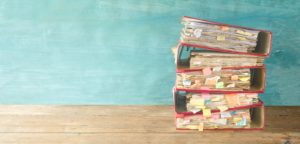 The Tribunal said:
Section 55(1)(2) of the Act speaks to condominium corporations keeping a minute book containing the minutes of owners' meetings and board meetings. It does not require a condominium corporation to keep a transcript of discussions (oral or by email) between directors within or beyond duly constituted Board meetings.
If the Minutes intended to affix the Emails as a schedule thereto, that might have qualified them as records of the Respondent; however, there is insufficient evidence to support that being the intention.
Email communications are of course very common between Board members and, in our view, are an excellent way to get things done. However, email communications don't constitute a "meeting" (and all Board decisions must be made at a meeting). Therefore, we recommend that any tentative Board decisions, reached by way of email between the Board members, should always be ratified at the next Board Meeting. Also, if there is any doubt about whether or not a tentative decision might be ratified, it would probably be best to wait for the actual meeting. Furthermore, if one of the Board members ever insists, an email exchange should be "stopped" in favour of an actual meeting.
I still think that some email communications – in some circumstances – might form part of the corporation's records. Some email communications might also need to be produced in a legal process (if such communications are relevant to the matter in dispute). So, care should always be taken when preparing any email message.
But again:  According to CAT, the general rule is that email communications don't form part of the records of a condominium corporation.
Stay tuned to Condo Law News to keep up to date on the latest developments in condominium law!